Monthly Archives: June 2015
Ensuring that you follow all safety standards and regulations in your warehouse is essential in order to maintain compliance and reduce the risk of injury to your employees. In addition to organizing storage spaces and improving workplace efficiency, understanding the standards set for powered trucks and forklifts will promote safety and increase accountability for your business. These govern everything from workplace lighting, to the storage, to the color of paint on the vehicle. Here are just a few to become familiar with:
The USA Standard Safety Color Code for Marking Physical Hazards and Identification of Certain Equipment should be followed in relation to obstructions and aisles.
Areas designated for battery charging and installations should only be used for that purpose.
Ensure that the storage and handling of fuel, such as diesel and gasoline, are up to code.
Be sure that your management team and employees are aware of the various safety standards in place for the storage and operation of powered industrial trucks in order to avoid potential injury and loss for your organization.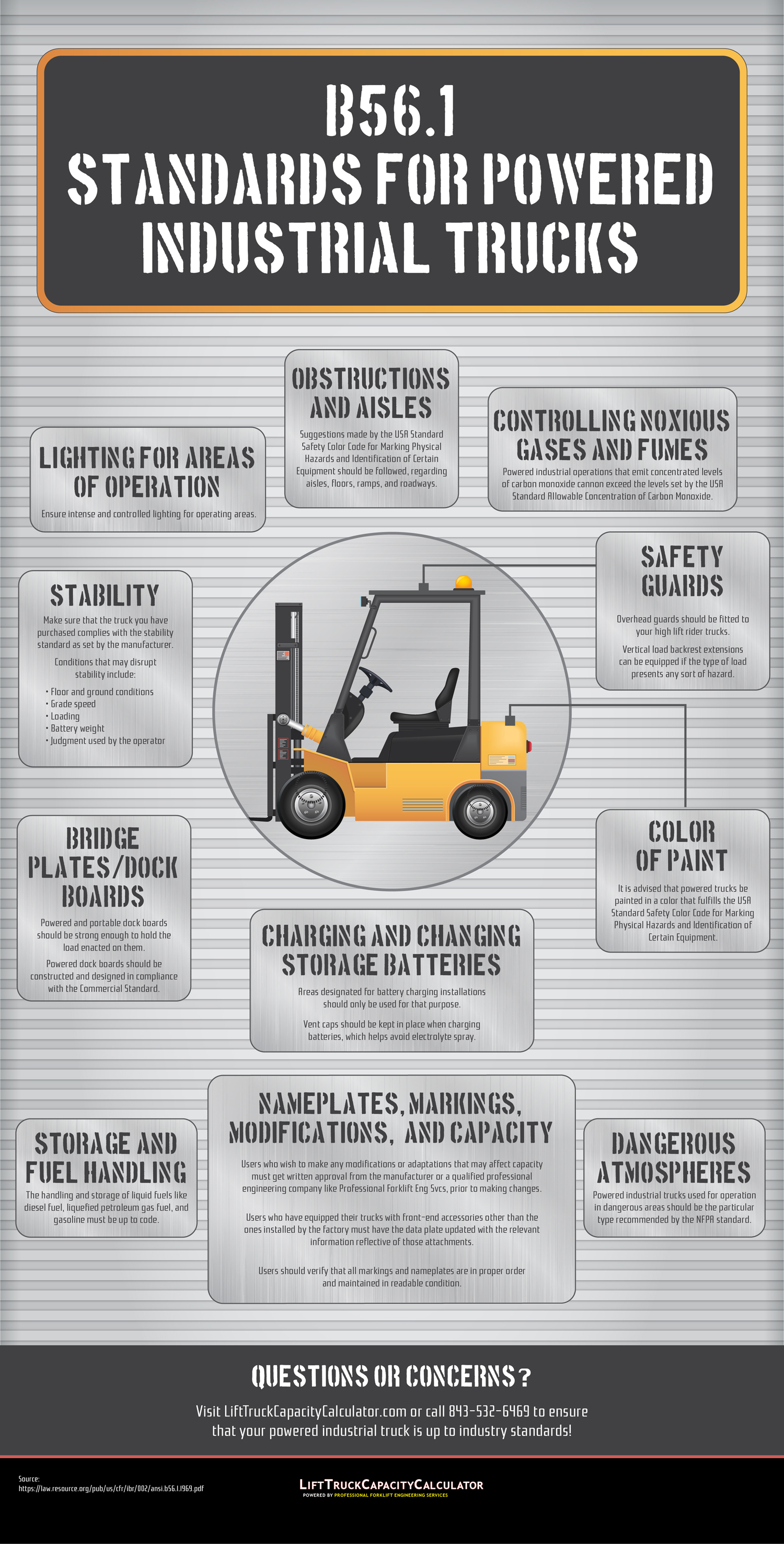 Click below to embed this infographic into your website: